It comes to us at unexpected moments
This thing that is a part of a larger joy
Before it passes away from our minds
As this mighty world is full of hurt and
Bruises that never healed us quite right
To a point even loneliness is a friend
We do not stay crippled for very long
Because we're of an indefatigable spirit
That spears us on where we rise again
To catch in our invisible hands another
Piece of this larger joy as it comes to us
Like a furious wild wind hailing our ears
& we listen to its solo music that forges
A continuous beat in our fragile hearts
Published in Shoe Music Press, Brief Wilderness Anthology, 2017
Photo courtesy of Coventry Automatik & San Diego Women's March
If it was to be lost in plain sight
What a disturbing matter this is
Unless a certain inquiring mind
Finds transparency to be useful
Because maybe it is never lost
How else can you move forward
If you allow fear and melancholy
To stand directly in front of you
Where there is no hiding from it
By lost something else is found

[Published April 2017 – Aaduna Magazine – National Poetry Month Celebration]
The drifter with two guns at his hips comes and then goes
No stories are very clear but many are constantly told
What he dares leave behind are not dead bodies but souls
Now you can't put a finger on it try as we might to let unfold
But something stirs in the horse barn for us all to behold
The cemetery tombstones in the Spring are wet and cold
LA 12/10/10
Fatigued bloody soldiers fighting in the battle fields,
Flying shrapnel without desecration or conscience,
Dead or maimed children just part of collateral damage,
Blood smeared across windshields of war vehicles,
Son's and daughter's deaths as mere investments of war,
Depletion of resources depriving the needy and poor,
Blood shed flowing like flooded rivers in a heavy rain storm,
Thousands of hearses jamming the mournful
freeways,
Wars fought for centuries busier than Friday night whores,
This life is a nightmare asking for a humane divorce,
In the end the war dead lay in the cemeteries with only sun warmed grass standing in solemn salute.

Mural artwork in Vancouver, WA. Artist unknown.
A true voice misguided
A flame explodes
Aren't we all mesmerized
A crackling electric wire
You know and I know
A conversation at hand
We seek a new ancient
city with herald eternal
enlightenment deride of
a modern day collapse!

Photography by Peter MacDonald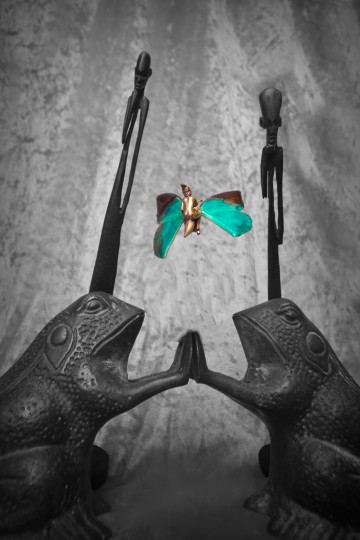 The sun set long ago and tender is the night so ring the bell cast the spell no one here is going to hell
All the divinities are coming together into one collection to join in what is to be the beginning of a resurrection
All is seen from here as a golden
path from the rising of the third
sun giving birth to a new creation

Photography by Jay Watson
The spin was a mistrial
I was guilty
The large white elephant
In the room died
I had murdered
Love
Lover
Soulmate
Lies were given to belief
Given the second chance
An offender is reprieved!

Photography by Peter MacDonald
Strange a child's delight,
Waiting is death's might,
There's no protection,
Only what is to become,
What horror comes to us,
Didn't you know you were
Born to the sudden ending
Clock

Photography by Jay Watson
A familiar circumstance,
A different perspective,
A light switches on,
A matter of control,
A matter of letting go,
A knowing all is in tow,
A hidden surprise opens,
A freedom being limitless,
A dream swims to stars.
A bird flew from the sky,
It laid at my feet as an
angel,
Told me look forward
as my dream is over,
Flower petals drop
like rain as the bird
or sweet angel died,
I cried with the scent
of fragrant flowers
from a funeral pallor
and knelt to reside,
Death was waiting
without hesitation,
Then came a savior
all but for an hour,
It was music from
my childhood as a
faint longing of my
first lost lover was
pictured as the last
lyric ended as a new
coming tide,
I, like the bird angel,
finally took flight to
A new eternal side.

Original Artwork by Joey Remmers "Black Weeds of Self Doubt"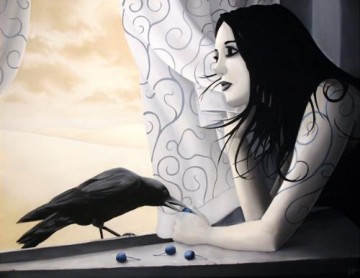 I gazed out of my hotel window at New York's Central Park to admire the autumn colors of fiery lemon foliage in the gloaming light,
In a sudden flash a hawk landed on my window ledge where it seemed content to peer over its domain,
Was this bird of prey a vessel to pass on from this earth or a mysterious angel with a secret to say?
This regal hawk settled in on the ledge for the night as I slept with some new sense of an awakening that would forever stay,
The next morning the hawk and I were gone but I felt I was flying as a hawk into the ether skies in an enlightened way.

Original artwork by Joey Remmers entitled "Cherries"
These are the golden wings
For us that bind,
What are the words you
Long to hear?
"That I love you forever
Dear",
You don't believe and
Shed a sour tear,
Hold on to me as I
tell you this so sweetly:
In tender times forget
your fears.

Photography by Jay Watson
She hid in the shadows,
Slept naked in warm
Twilight grass,
Under a silvery blue
Moon,
She closed her eyes
And beckoned me again,
There was a fire
Where she lied,
Tell me do you have love
In your eyes?
Don't answer and take
My hand astride
Let's slip away from
A world gone awry,
I'll ask no question for
tomorrow we could die,
The milky mist cleared,
Missing was the one,
Who beckoned me dear,
No longer I can see
Where she has gone?
Here comes the singing
Of blues alone,
Where neither lover
Rules for long,
But there's a sadly gong,
No one belongs,
love lost is a prophet's
Deity song.
Yet she beckons me!

Photography by Jay Watson

Dare we go there to the other side,
You have to leave your regard
Of a safe life behind,
You're going places which seldom
Has a return,
Seek it, seek it, seek it,
For once you don't you are
Surely dead,
Would you say there's no value
Of your life?
To the contrary life is lost of
Value without going there,
For a life not or even half lived
Is life not lived,
Taking chances with recklessness
Abandonment is where the future
Of a new life lies,
Then let's sneak through the high
wire of lesser desire,
'Cause you're running deep with
A heart on fire,
Seek it, seek it, seek it,
Without retreat, without retreat,
Seeing it, seeing it, seeing it,
Being there, being there, being
There,
All when you streak like a flash
of a dare devil's flame through
Life's dark forbidden passage
Way.

Photography by Richard Ehrlich
I met a beggar in
the streets playing a
guitar for change,
No one stopped to
Listen to him,
Maybe they caught a
Lyric or two,
He sang a song of a
dream to give away,
I listened, and paid a
Dollar,
He plucked and he
Strummed,
I walked away with a
dream,
Not any dream but a
New dream…
He sang, "Dream of
nothing but Big Dreams
or you'll forever remain
small."
Listening to the singing
of a street beggar as
a Guitar Czar.
Make it hard for the labyrinth
to track you,
It wants to pull you in,
Make you a part of the lost pathways,
Control your mind and soul,
Find your freedom in a green
golden chrysalis where you
transcend by metamorphosis
and fly away like a butterfly!

Original Artwork "The Maze She Breathes" by Jaime Zollars
Running from a lion's lair
from a Dungeon's chair
from a killer's despair
Running to a grave so near
Come on baby
Jump on a black mare
from a rage of fear
on a star's flare
Nothing's right in the Land of a nightmare
From a world that Never was there.
The Girl with Wind in her Hair.

For Danny Sugerman
RIP 2005
Deep in sleep a gentle hand did descry by covering me in warm golden sand
Something from the vast sea
did bring a strange glowing
light and darkness took its
reluctant leave
As the tide did rise something
told me again to take a flight
for waiting was a loving new beholding sight

Photography by Peter MacDonald
I can see it but can't
touch It,
What's in the offering,
like a beautiful girl with
fair hair,
Who knows not that
I'm there,
Be it a beam of light
Through dark clouds,
Be it a speck on the
the sea of the horizon,
There beautiful eyes
hardly seen in the dark,
All because of something
in the far rising.

Original Artwork by Ken Wesley
I mark the days
There's no gettin' out
I got a life sentence
I mark the days
There's no escaping
in a cryptic prison
I mark the days
My offense murder
My defense madness
I mark the days
Another prisoner
Wrote on the wall
"Never was loved
I was born hated
Death will mitigate"
I mark the days

Photography by Jay Watson
Flat tire,
Dead cat,
Sweet music.

Photography by Jay Watson
It seems I'm in some kind of
dream,
A dream within a dream that
continuously dreams flowing
from a dream to another
dream with every thought
and desire shadowed to the
extreme,
When my eyes opened and
I woke what did it all mean?
What I did was the unthinkable,
unspeakable where I climaxed
without guilt in my inner private
sanctum of unfulfilled pleasures
that are the difference from
a desire to a dream.

Photography by Peter MacDonald
Once was the beacon for
the homeless and the poor,
Now she stands a mightier
green lady of freedom with
a still raised torch after evil
enemies destroyed the twin
pillars on our sleeping shore,
Never for a second can she
close her eyes with the light
that guides those seeking a
freedom in a new land with
open doors.

Original artwork by Tommervik
We met with laughter that was later met with smiling eyes in front of us was a cool crystal lake where we went skinny dipping and it was there I first saw all the beauty of you and was smitten but we refrained from fulfilling our immediate desires since there was something between us that said let's not rush sweetness nor tenderness for it will come at a special time where we would enjoy it even more and you displayed yourself for me to marvel at your nakedness as if we were Adam and Eve and I even took it upon myself to touch and kiss every inch of you that gave you pleasure and still you said wait because you had something in mind that you called your secret fantasy and I waited thereafter with every next chance where you wanted me to eagerly explore more of your body which brought a blissful familiarity that brought on an even greater pleasure and then one late summer night under a bright moon light you took my hand and I followed you to a park that was hidden with large old maple trees where you asked me to undress and told me to sit on a swing and then you very slowly undressed before me with smiling hungry eyes and saddled yourself on top of me and I pushed off with my legs and you pulled the chains in a steady rhythm that got stronger as we swung higher and higher until we were joined deep inside in the ecstasy of our hidden palace.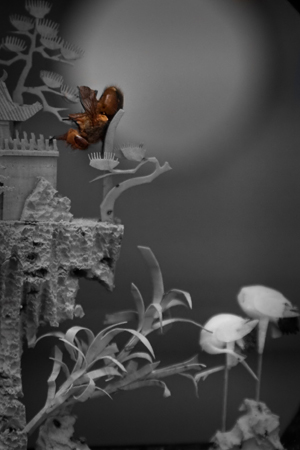 Before you a beautiful Garden
You eye its wonders,
There are many,
This Garden is never seen
The same,
This Garden never stays
The same,
This Garden's beauty remains
The same,
You eye its wonders,
Before you a beautiful Garden.

Photography by Jay Watson
An alphabet code
An extra moving part
An item aux contraire
An Icarus enterprise
An uxorious fool
An acknowledgement
An emanated music
An oasis freedom
An imaginative mind
An omnipresence
An eye beyond you
An answer told!?

Original Artwork by Joey Remmers "The Rainy Season"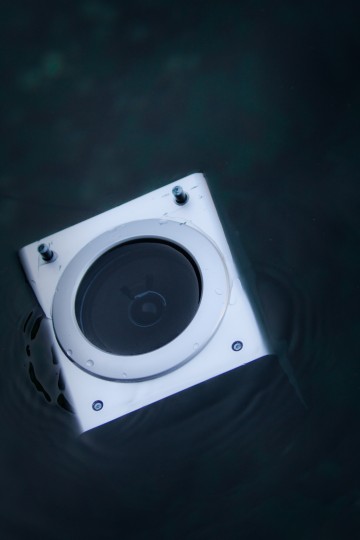 Silence becomes your friend,
The cell of thinking tries to
Confine you,
You're not a killer but this
Place wants to make you
Kill,
There is relief to feel pain,
You're thinking you're insane,
What releases your soul?
It hides under an emotional
Waterfall,
Let go, let go, let go,
Freedom comes from that
One you know,
Silence has been and
is your only friend.

Photography by Jay Watson
Things pass you by and
You have no understanding,
A word to the manager
Who does nothing,
The game was a second
Away from victory and
It was lost,
You gave all your love
None was returned,
God's human plumbing
fails you,
Helping a stranger who
Kills you.

Original Artwork by Ken Wesley
I was told they do,
Am I sure not a clue,
Why do you care?
Think there's a rule,
One angel per shoulder,
They make life your school,
If you dismiss them you're
among the few,
I'm not taking any chances
And won't be a fool,
It's the last angel that comes
to you with a victor's lance,
Then there's no more worry
As you are ascending through
clouds in a vaporous dance,
last word: where Angels
Fear to tread,
Fools rush in and Angels
End up dead.

Photography by Peter MacDonald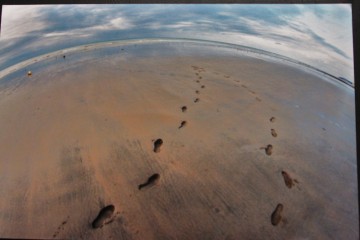 All of this
And nothing
Existence
And more

Photography by Peter Macdonald
I came back to you and you anointed me with tears,
Can the hands of time be turned back or is that too much to ask?
Or is this a plea damned by looking twisted through a faded cracked looking glass where no questions are asked?
You shook your head and pointed straight-ahead,
We walked hand in hand through today and into tomorrow,
This is the joy that comes in starting over with you,
Now my tears anoint you.
Nothing seems as it seems from everyday dreams,
What is lost is the follow up from
our means,
What is won is the ones who take
it upon themselves of what seems to be a dream,
They are the ones who are the Kings and Queens with purple insect feathers on their large crowns and take all of what life could be and all of what it could mean.

Original Artwork by Jay Watson
Bees, millions of bees flew over the last of the summer trees,
This giant swarm in nature's world is not of the usual norm,
From a distance a crying hum could be heard to make you numb.
Mother earth has gotten too warm
and is about to be smothered,
All humans now born be warned: You have lost the future rite of a world; this one is left to be an ancient ruin.

Original Artwork by Joey Remmers "Flies"
Here is the big sad news folks,
God quit after he created Earth,
This includes after the creation
of man, woman and original sin,
All other entries in the good
bible are stand ins by the
the last of the archangels,
Simply the serpent took over,
You know the guy, sir Lucifer,
So what if God left all of us
to fight Lucifer on his own,
We've been surviving but don't
you think time's running out?
I don't care because neither
of them own me or my soul,
For I've received my God within
where upon my death the dead
God and Lucifer sees through
My eyes at the godless GOD.

Original Artwork by Joey Remmers "Eve of Darkness"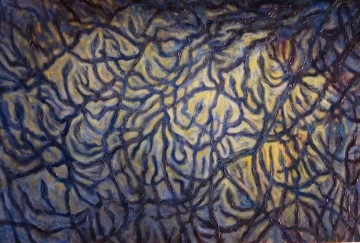 Rainbow Autumn leaves
Light cold rain reprieves —
Dreams of buds in trees

Original Artwork by Ken Wesley
Suddenly a wind blows,
Fallen leaves swirl up,
Turning into birds,
Flying up to the sky,
Becoming little stars,
Blinking souls of night.
Fear me not as I am
Your last friend,
With me there is no
More pain or suffering,
Come, don't fight me,
I'm always at your side,
Ready to take you on
Your last ride,
It doesn't end here;
Is it the reason you
Hide,
With me I'll be your
Endless guide.

Photography by Jay Watson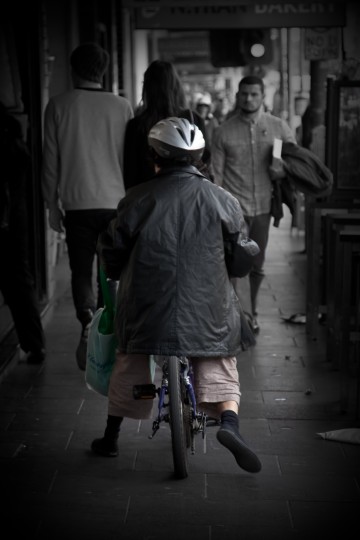 You have to take the dare.
What is in front of you is
Where you live and die.
Fear is the cradle of
Babes.
Do you see the end?
If you do, you have
Been delivered to a
Fateful boring script.
Can you see beyond
The end?
There's the spirit of
a treacherous road
taken and where
True delivery is
forsaken.

Photography by Jay Watson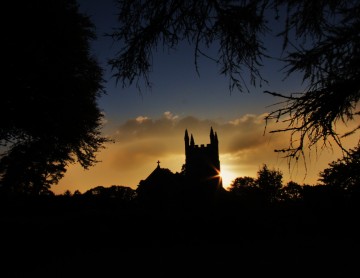 When the sound of
Your name is heard,
Enter:
For there is the strange
Lingering of anxiousness
In the night,
Some taste fun,
Some taste fear,
What can be barely
Seen here is a lack
Of morning light,
We are penetrating
The peak of Midnight,
Ebony princess girls
Cause a stir in the
After glow of what
The Moon can ignite,
Chase the darkness
With lovers who love
In this tender night,
Caution is thrown to
The wind as we rise
To limitless heights,
Now comes the end
To running in the
Dangerous flight,
Nakedly she stands
At the edge of a
Wet azure Cliff in
full radiant sight,
Dare to touch her
where there's an
endless falling of
emotional fright,
There is a promise
From a princess of
Lasting love all in
The Odyssey of
The Night.

Photography by Peter MacDonald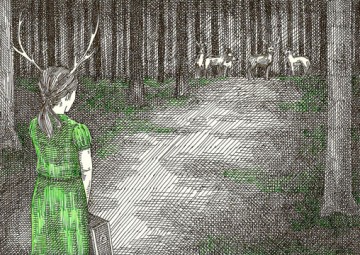 A missed focus of my
mind has sent time
far out of my mind,
Where the lions roar
that came out from
a stint of the gold
miner's mine,
All lost due to a fable
of forbidden crime,
Sneeking through the
Vortex where all things
end in solar chime,
From birth to death
of heartless confine,
This is where a blur
fell hidden and was
my lost wonder that
became my life's find.

Original artwork by Megan Eckman entitled "Coming Home"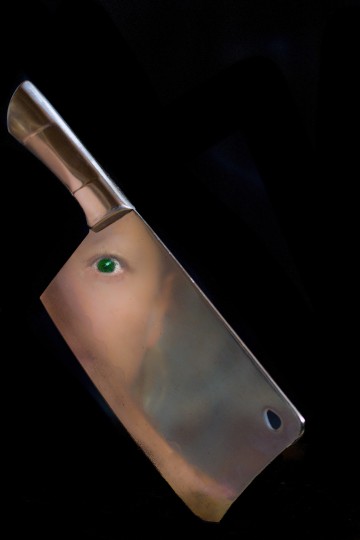 I'm well acquainted with
Fear and death,
I'm the captain on this
Deck,
Mind over matter
Is children's chatter,
Only the ones who
Sense the fullness
Of life,
And know the worth
Of its loss,
Have this thing known
to those who are the
Captains as having the
X factor.